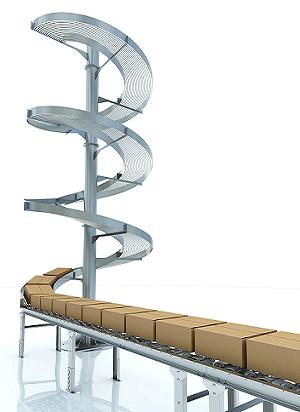 Spiral descents are used in conveyer systems for lowering the product down by gravity. Their distinctive feature is the absolute safety and reliability in operation due to lack of moving parts. Another advantage of spiral descents in comparison with classic conveyors is low price and compactness.
The structure depends on the product will be moved. For bakery products spiral surface is made of rods, for ravioli surface is made of the sheet. The spiral surface is formed from large diameter pipes around a central column.
Material of descent structure is stainless steel. In some cases possible to use structural steel, powder-coated.
Descent parameters are calculated from the following initial data:
Height of the entry and exit
Entry width
Product dimensions
Product parameters (type, temperature, surface, shape, etc.)
Capacity
Based on the initial data is designed optimal structure of spiral descent with following parameters:
Number of turns
Tier height
Height of the entry and exit
Inner diameter
The width of the tray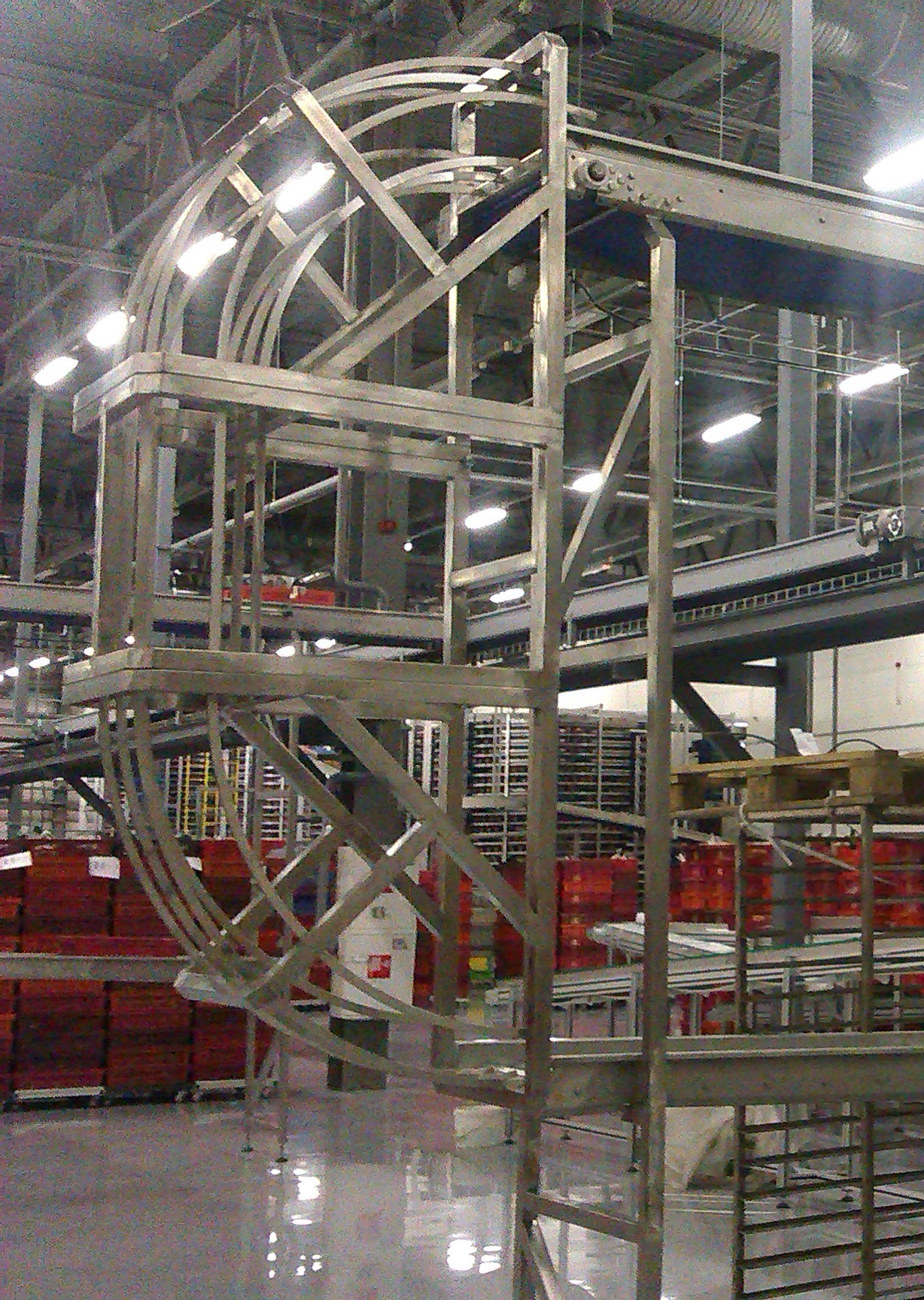 Also our company produces gravitational descents for plastic trays, rigid boxes, cans, caps, etc. The main requirements to the load are rigidity of a frame and low coefficient of friction with guides. Structurally this type of the equipment represents a set of metal or plastic guides which specify a trajectory of the movement of load and limit undesirable movements.
To order a spiral descent, please contact our sales department by calling + 371 66 016 253, or e-mail bcsconveyor@inbox.lv