Curved co
Curved conveyors with polymeric belt are used for changing the direction of the product. Indispensable in cases when it is necessary to ensure the minimum turning radius of the conveyor line or due to the properties of the product can not be used with a modular conveyor belt. All the elements of the drive are closed with protective covers, which exclude the possibility of personal injury.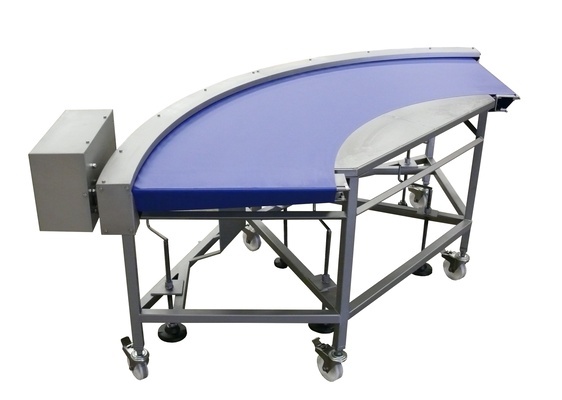 Advantages:
Reduced diameter end shafts;
The small turning radius of the belt
This type of belt conveyor has a perfect design that provides high operational reliability.

To order a curved conveyor belt, you need to send an e-mail your requirements specification to bcsconveyor@inbox.lv, call by phone +371 66 016 253 or use order form.
We will glad to help you!