Chain conveyors are used to transport a variety of unit products, and such loads as: pallets, boxes, cases, etc.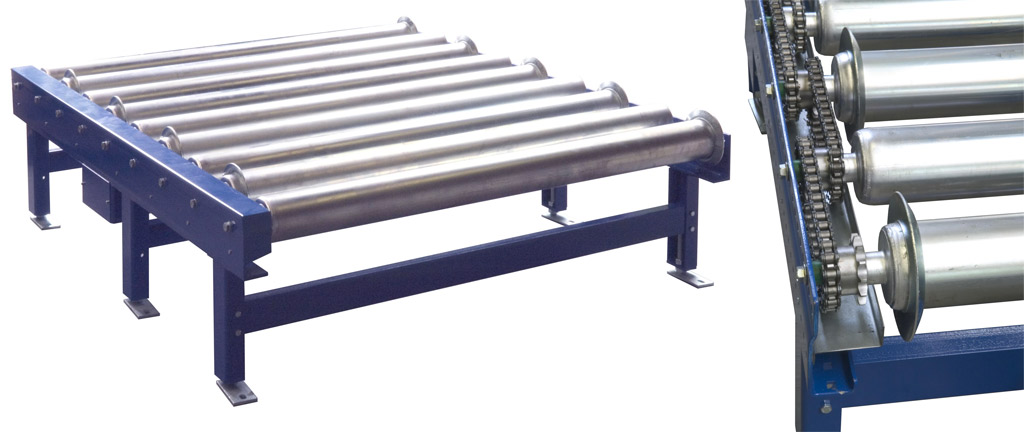 The peculiarity of chain conveyors is that its traction and at the same time supporting unit is a chain, the load is moved along it. Depending on the type of load and on the size of load the chain conveyor can be a two- or multiple line. The maximum load in this case can reach several tons.
Depending on the customer's wishes and peculiarities of its production, our company offers several types of chain conveyors: for packaging, conveyors for unit loads, for storage and accumulative.
The chain conveyor can be used as an independent equipment, as well as is part of a system together with belt conveyors, roller conveyors and other transportation equipment.
In the chain conveyors are used different types of chains, depending on the weight and type of load: single- and double-row chains, equipped with rubber cover, a variety of devices. Also, this type of conveyor has a tough solid steel frame, which allows to withstand heavy loads.
Advantages of chain conveyors:
High capacity and reliability
Moving heavy loads
Moving loads with high temperature
Simplicity of operation and ease of maintenance
Low price
If you are interested in our conveying equipment, you can consult with our experts by phone +371 66 016 253 , or e-mail bcsconveyor@inbox.lv