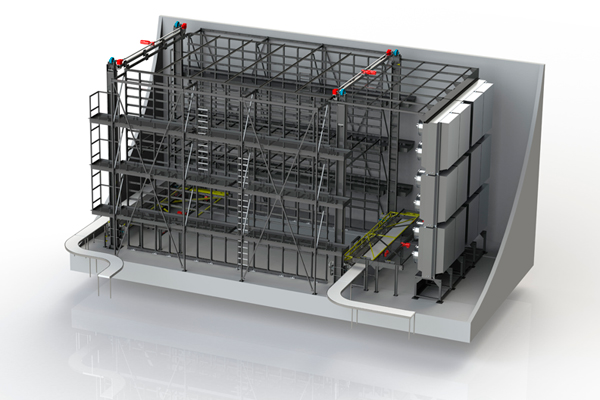 Boxfreezer (or cartonfreezer) – industrial equipment for automatic freezing of products in corrugated cardboard boxes or plastic containers.
The product in multiple package exposed to strong flow of cold air during some time. This system ensures fast freezing of products.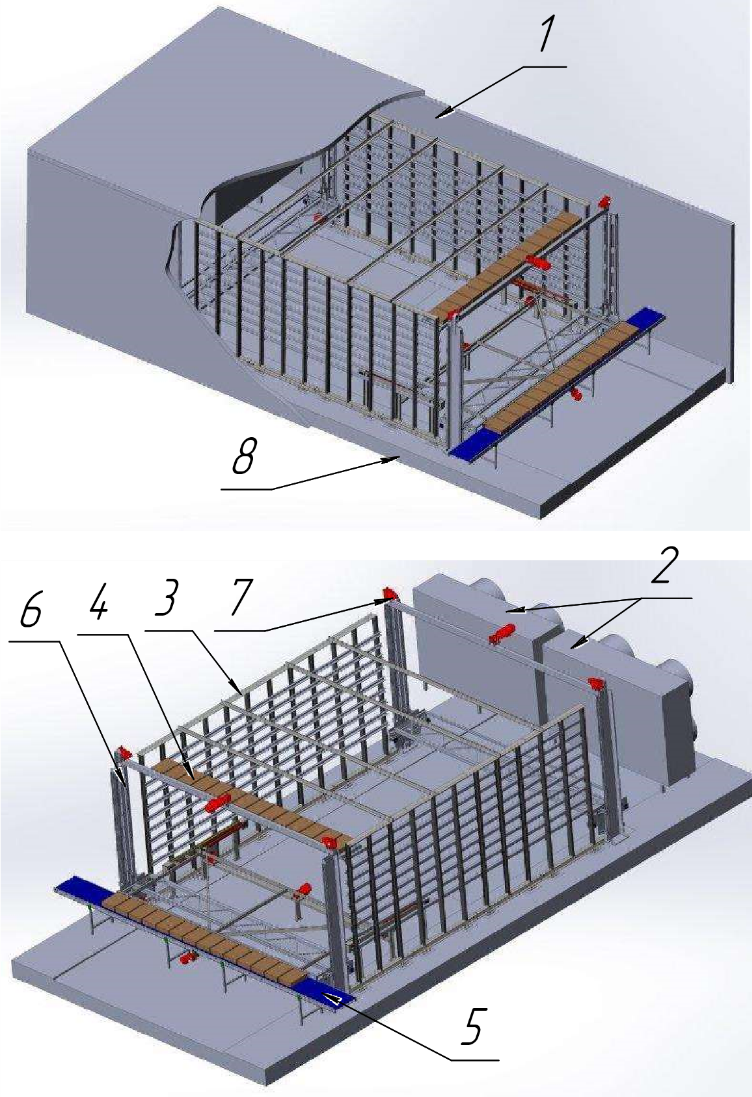 Heat- insulated chamber
Heat exchange units
Racking system
Cassette with boxes
Conveyor
Portal frame №1
Portal frame №2
Floor- foundation
OPERATION DESCRIPTION
Several boxes with products preformed at the entry of carton freezer moved by conveyor (5) in to the cooling chamber to be placed on the cassettes (4) (sometimes called «containers» or «pallets»). The pallet is something like transportation unit which makes cyclical motion in the racking system (3). The construction of the rack system is made of different materials , matched for the special operating conditions: aluminium alloy, zinked constructive and stainless steel, various polymers. The number of boxes in the cassettes depends on overall box size and capacity of the cassettes. Loading boxes into the pallets and takeout them out are carried out by special mechanism for moving boxes. Portal frames (6,7) located at two different sides of racking system ensure horizontal and vertical movement of pallets in the racking system.
After being frozen the boxes is placed to the unloading conveyor (5) leading them out of the chamber.
Сontrol of boxfreezer and work process tracking is performed by a programmable logic controller.