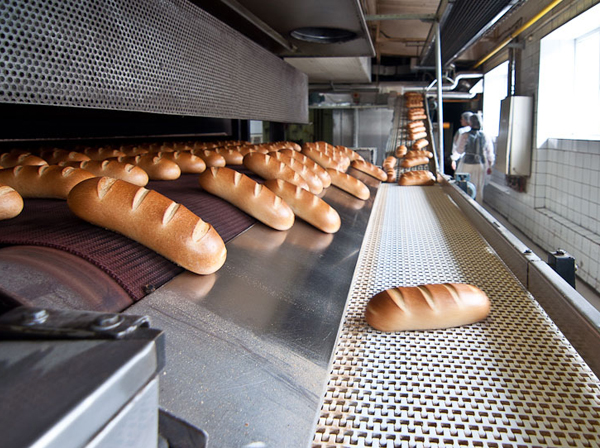 Conveyor systems are used at all stages of the production of bread. It is especially important to use conveyors in the automation of production lines in factories with high productivity and the relatively small range of products.
Conveyor systems for bakeries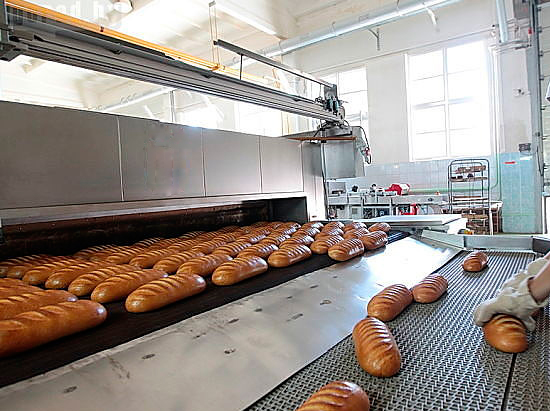 The results of well-projected conveyor system are:
Reducing staff;
Reducing time loss;
Reducing the number of defect products;
Improved product quality;
Reducing time loss when passing to another kind of product;
Minimization of production areas;
Accordance of sanitary standards
Cutting, shaping and proofing automation for bakery products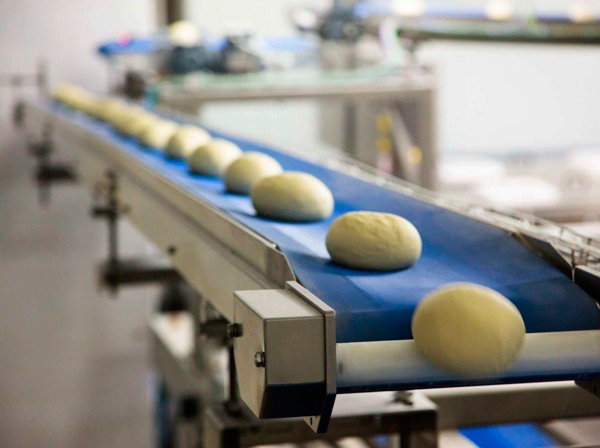 First stage of production is characterized by a large number of processing equipment, high-intensity movement of raw materials and semi-finished products in the manufacturing department. On the beginning stage the bakery factories with a small capacity can do without modern automation, using traditional tools: bowls, cutting desks, trucks, etc. The number of manufacturing staff engaged in producing process is not great. But at relatively high daily capacity (from 40 t / day), not to mention the capacity of 100 t / day, operating costs for the production are an essential part of production costs. Significantly reduce the cost allows correct technical solutions with using conveyors in the production process.